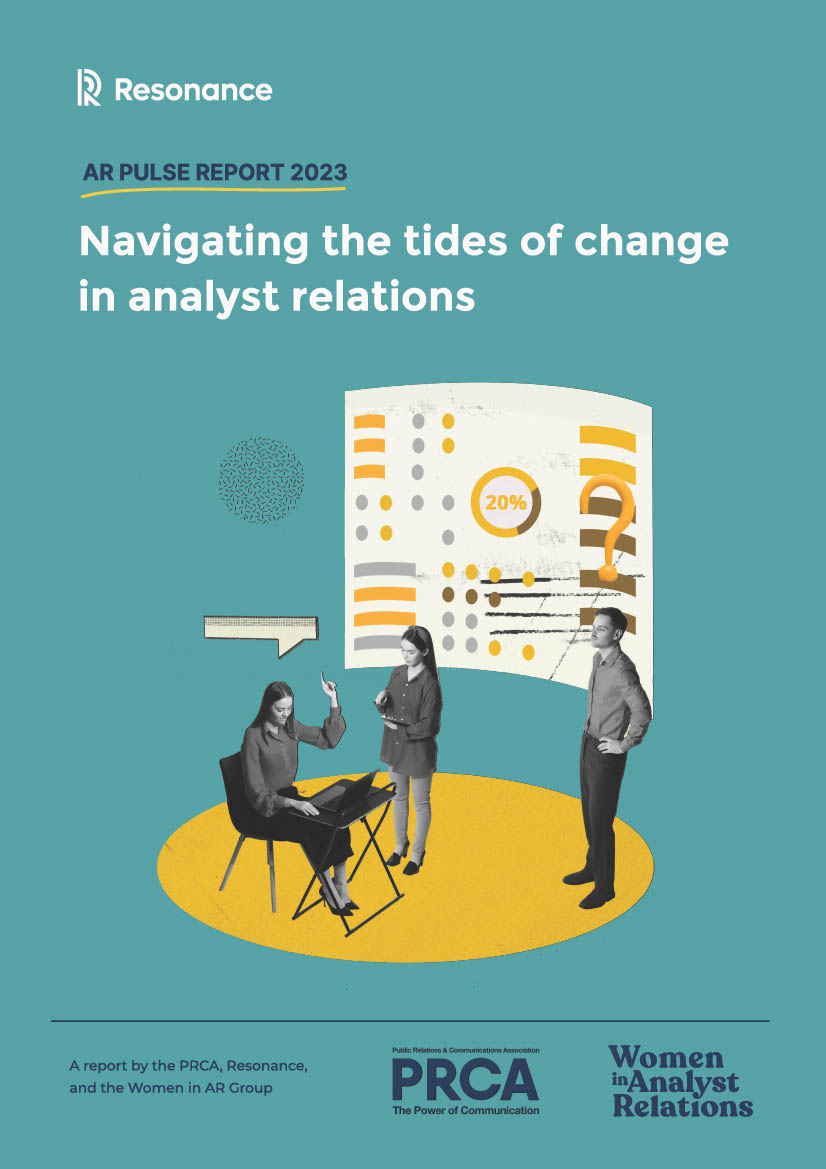 The Expanding Role of Analyst Relations in the Data-Driven Business Landscape
From the pandemic to geopolitical crises and supply chain issues, businesses are forced to navigate difficult terrain. Data and insights have never been more crucial in a world plagued with uncertainty and complexity.
Resonance interviewed 100 analyst relations professionals and found Analyst Relations (AR) has become a central force that brings strategic, competitive edges to businesses, with leaders relying more and more on data and insights. AR is shaping perceptions, influencing decisions, and driving sustainable growth throughout an organisation - from marketing and sales to product development and customer success.
Interested in finding out more about Analyst Relations? Head over to our Definitive Guide to Analyst Relations and uncover all the information you need to know about AR.
Key insights from our research of 100 AR professionals:
AR's increasing strategic role and digital transformation

The expanding value AR offers to various business functions and what stakeholder expectations are

How AR is being shaped by new business priorities and delivering value

The potential for AR professionals to better articulate and demonstrate their value within organisations
Our report shows that there is so much potential yet to be tapped. Companies are just scratching the surface of what AR can offer. And, as we delve deeper into this journey together, we will unveil new opportunities and strategies, strengthening businesses, driving growth, and elevating brand images.
Whether you're a Chief Marketing Officer, Analyst Relations Manager, or a business leader with a keen interest in the dynamic field of AR, this report will arm you with the knowledge to leverage AR for strategic advantage.
Ready to navigate the future of Analyst Relations? Download the full AR Pulse Report 2023 today.